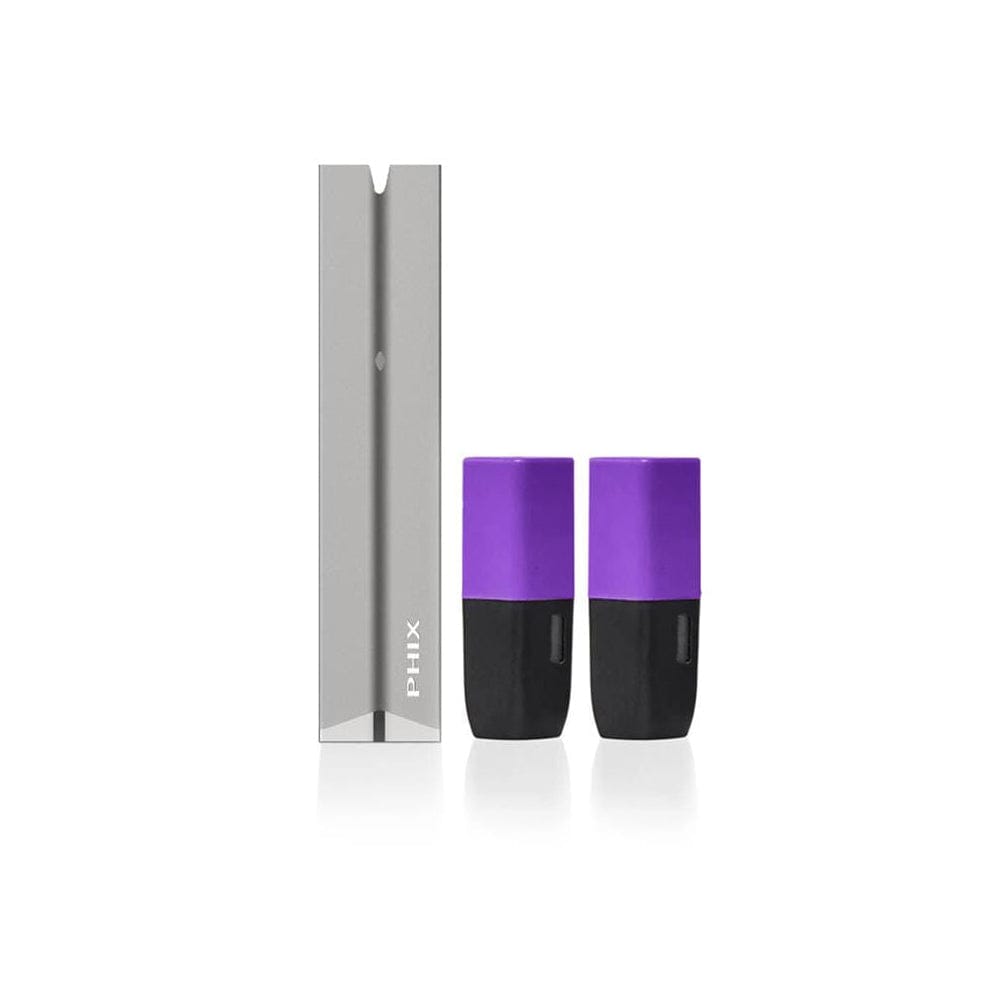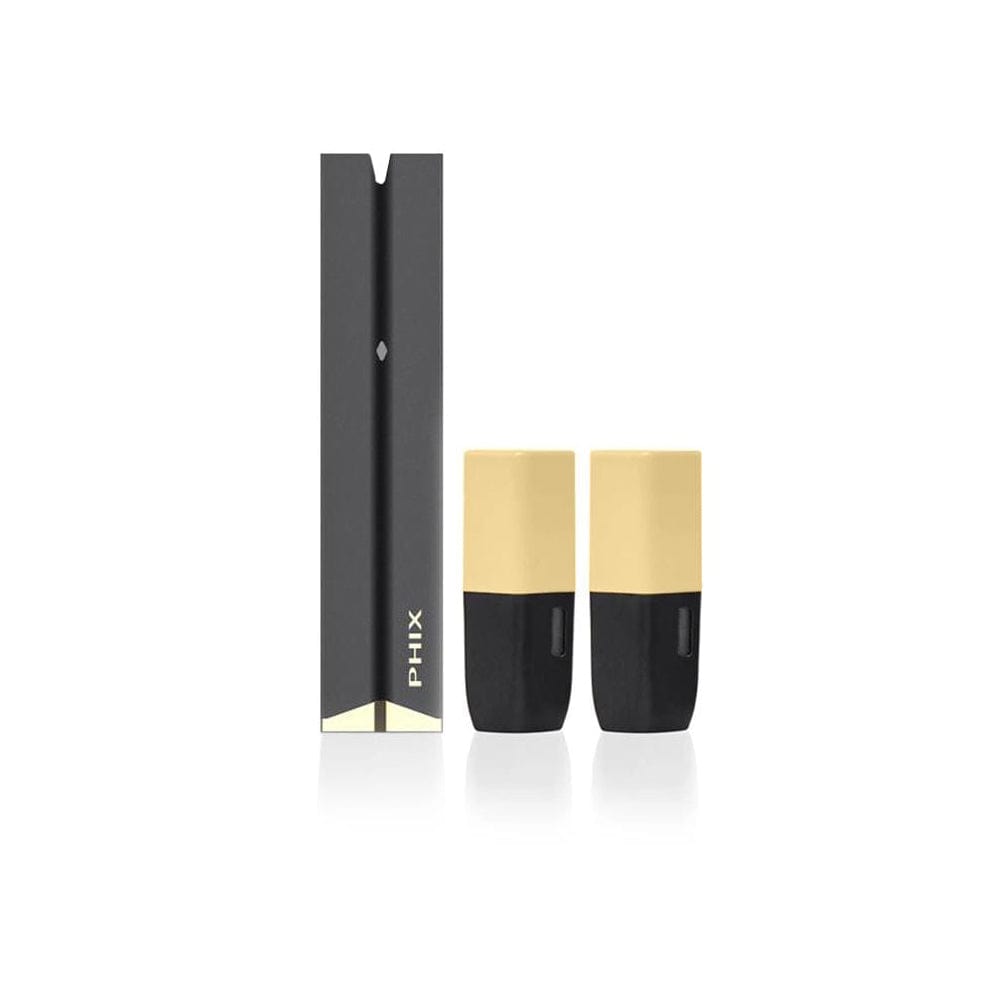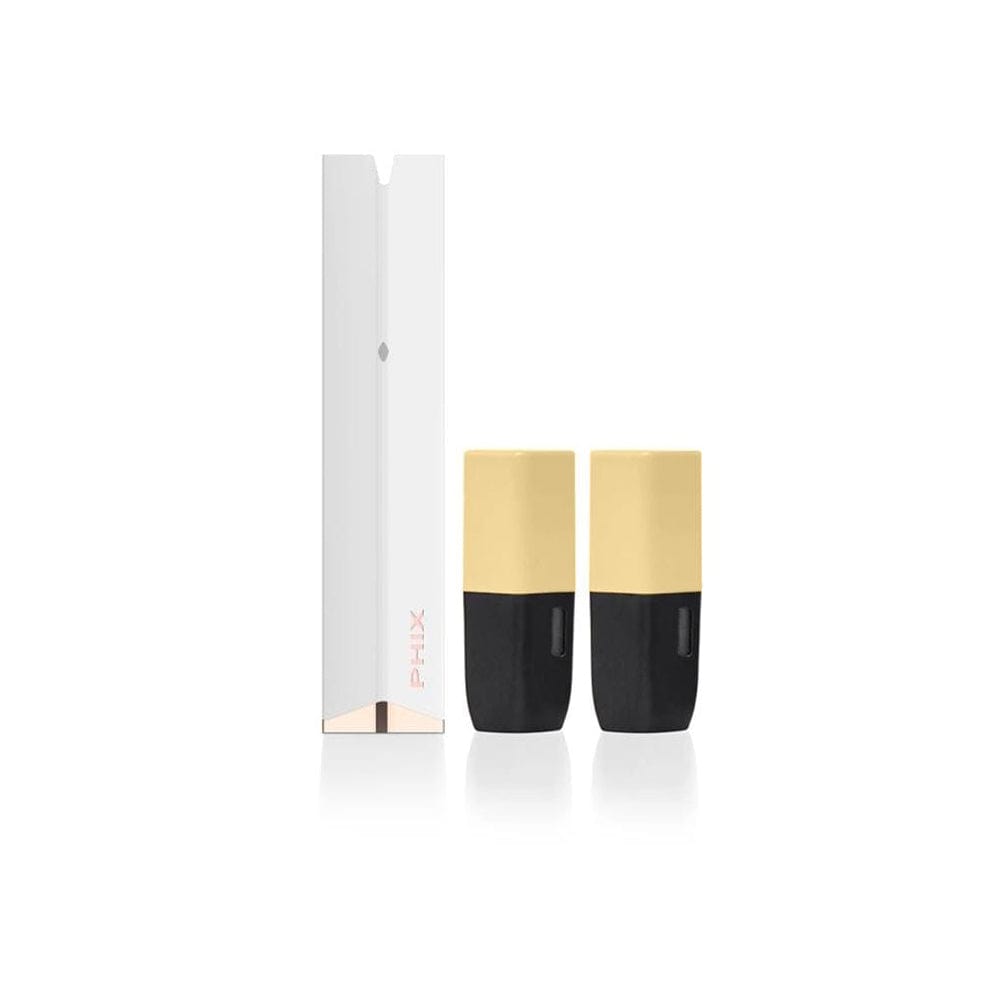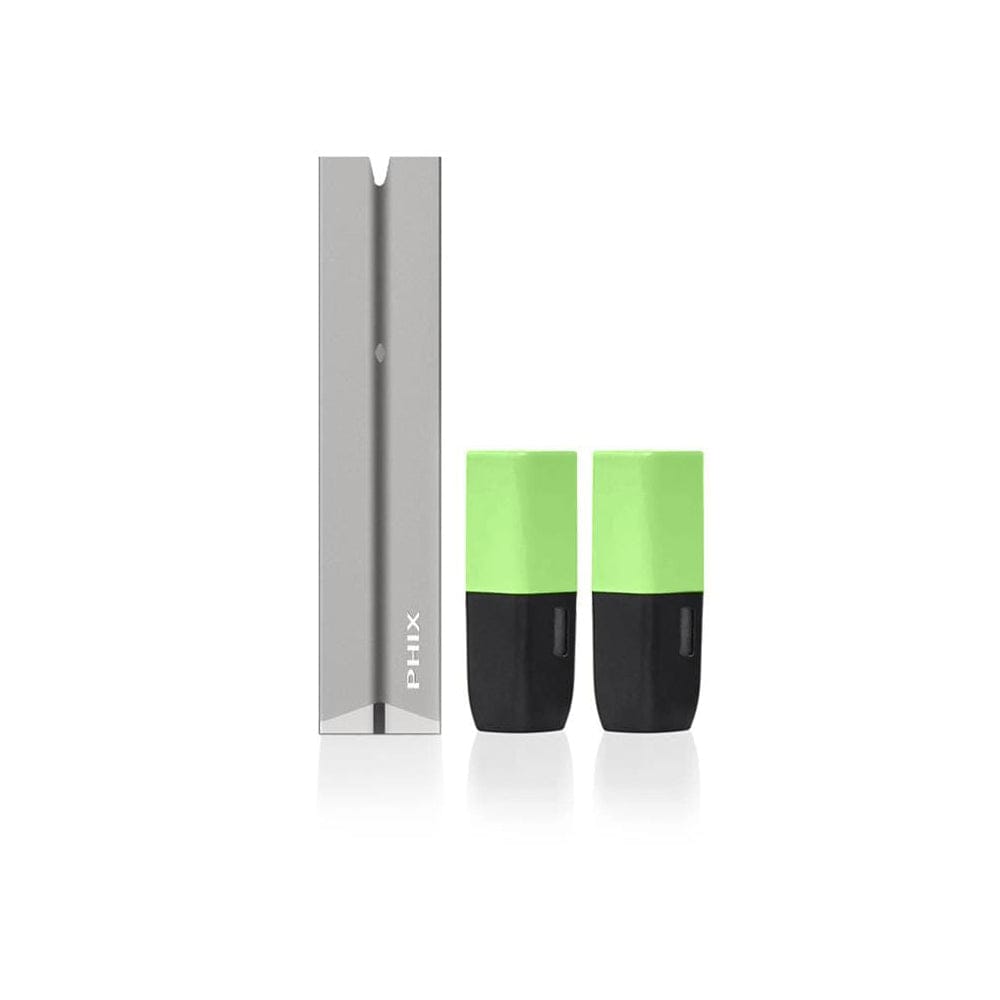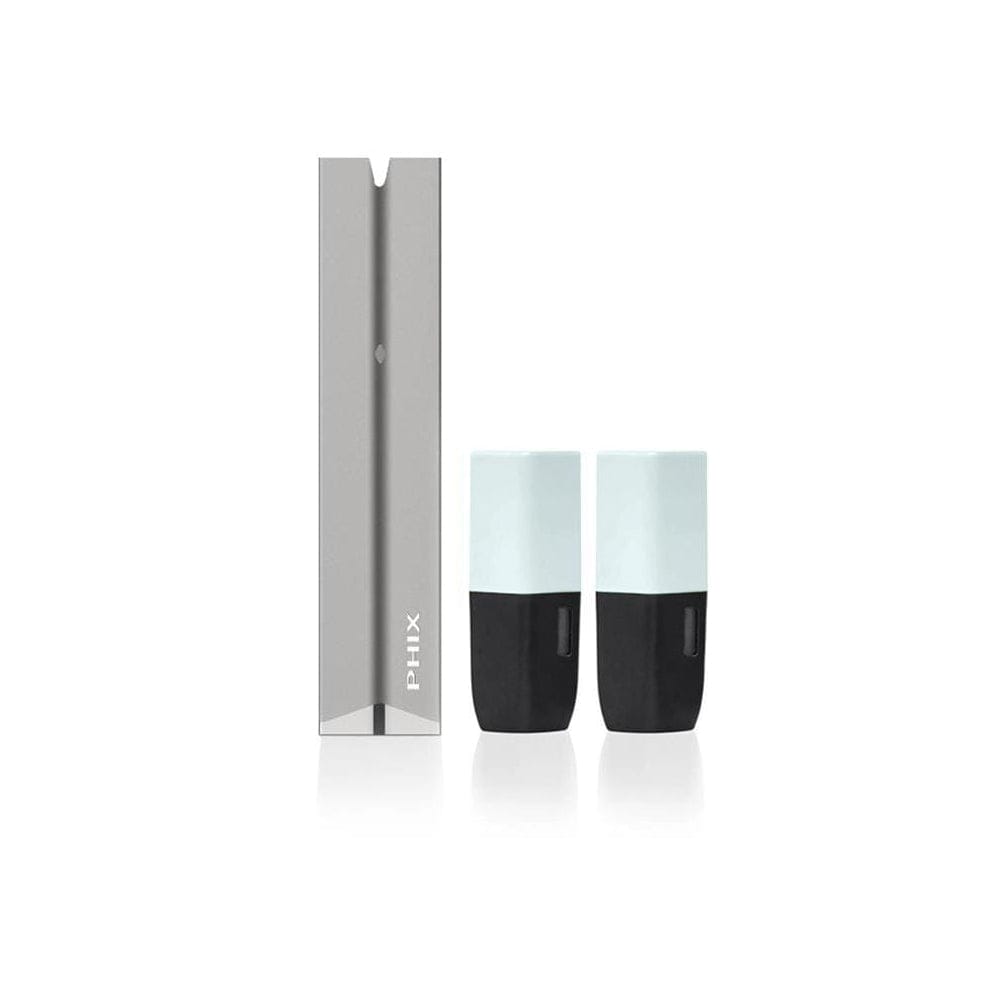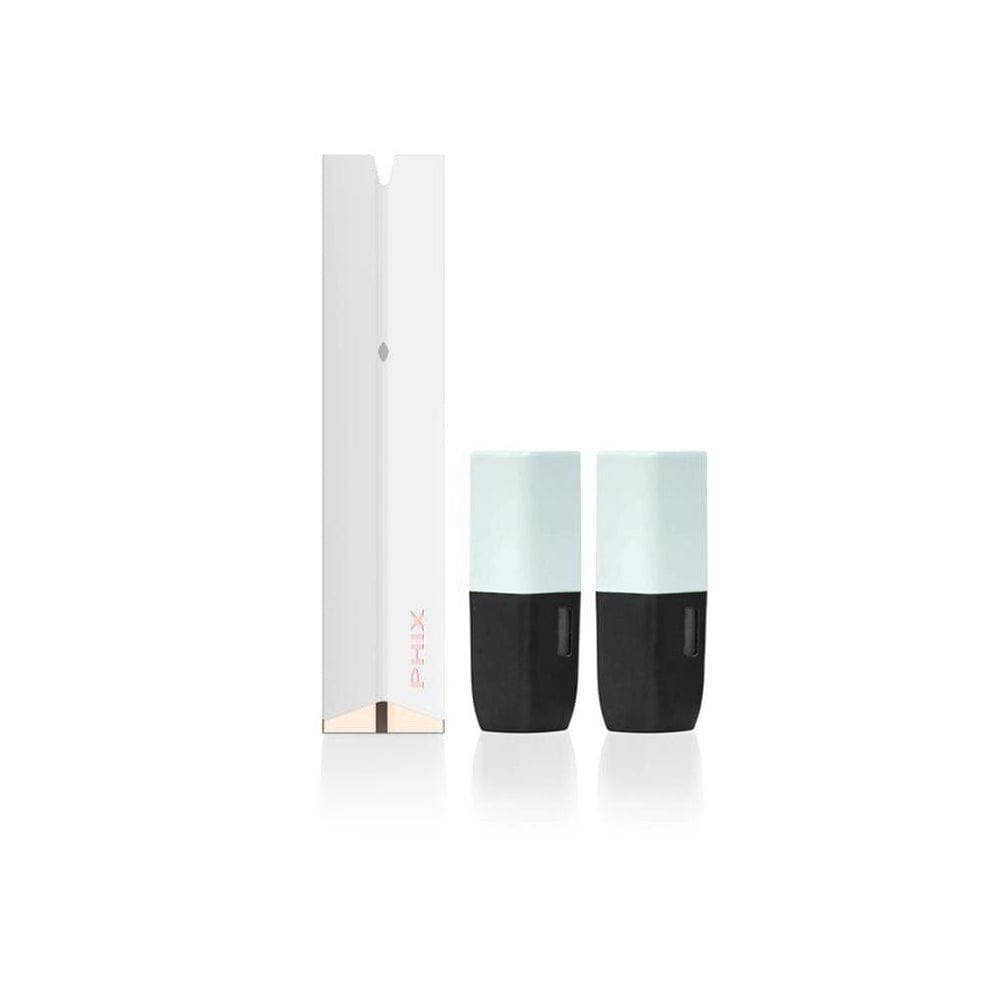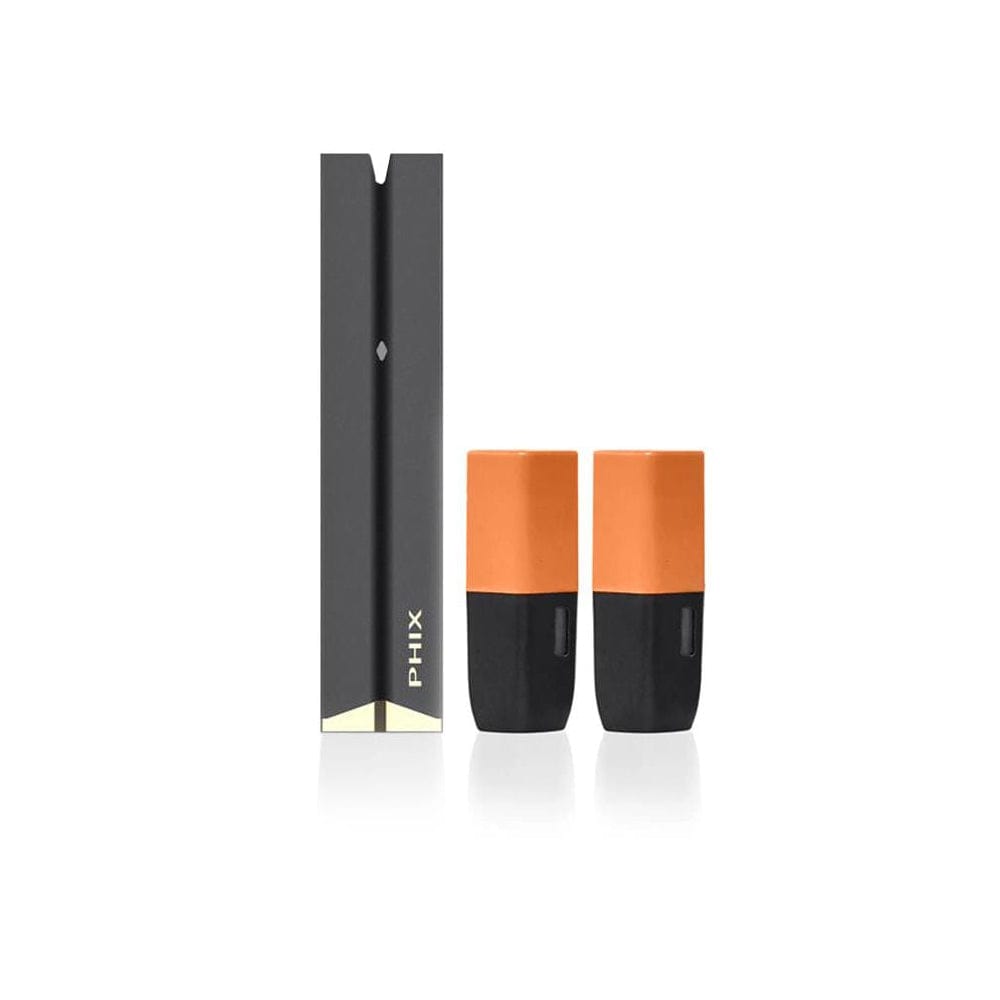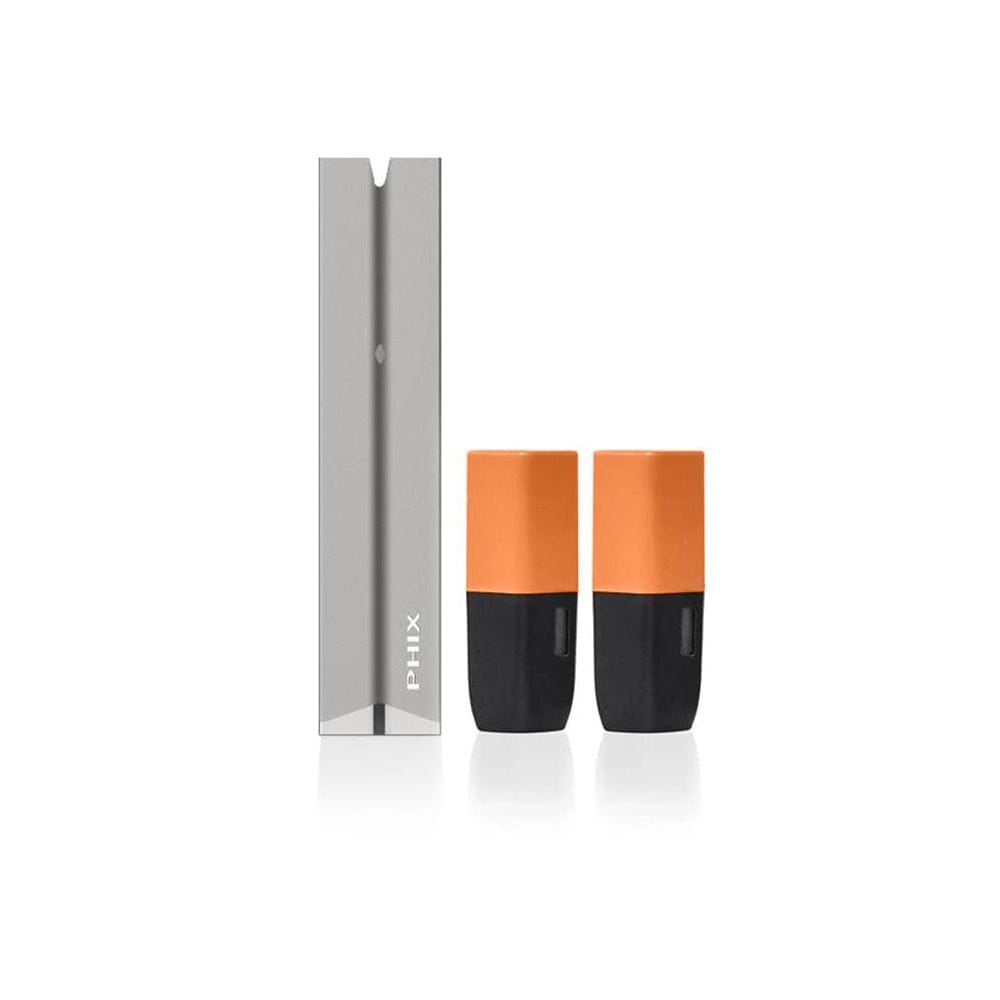 PHIX Starter Kit: Device + 2 Pods
PHIX Starter Kit includes:
• PHIX rechargeable device
• PHIX USB-C lightning charger
• 2 x PHIX disposable pods
PHIX 2.0 Device Features:
• Longer battery life (320mAh battery)
• Improved flavour-enhancing airflow
• Leak-resistant
• Fully charged in 15-20 minutes
Device available in: Black Gold, Silver & White Rose Gold

PHIX disposable pods are available in twelve satisfying flavours: Original Tobacco, Grape Ice, Mint (Menthol), Mango Twist, Blue Raspberry, Spearmint, Strawberry Kiwi, Kiwi Apple Ice, Blonde Tobacco and Tobacco Menthol.

Available in three different nicotine strengths: 18mg/mL, 28.5mg/mL and 50mg/mL.

Free shipping on NZ orders over $30 and Australia orders over $140. 
PHIX Starter Kit: Device + 2 Pods
Discover our Best Selling PHIX 6 Starter Kit.
PHIX 6 Starter Kit includes:
PHIX 6 rechargeable device
PHIX USB-C lightning charger
1 x PHIX 6 disposable pod
PHIX 6 Features:
USA made eLiquid
15 disposable pod flavours
Leak-resistant design
Fully charged in 15-20 minutes
Device available in: Black Gold, Blue Gold & White Rose Gold
Shop Now