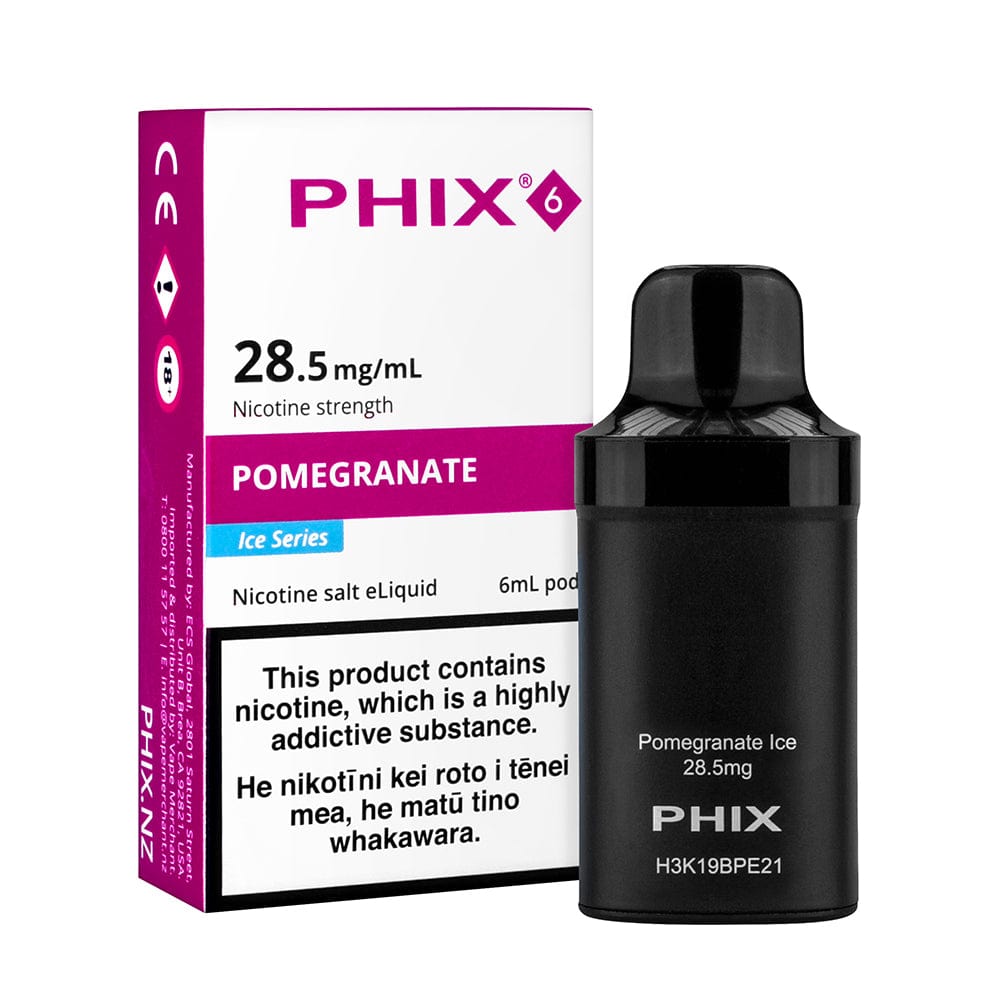 PHIX 6 Pomegranate Ice Pod
NEW! PHIX 6 Pomegranate Ice disposable Pod offers a tangy yet sweet pomegranate flavour with a cool menthol finish. Each pod contains 6mLs of nicotine salt eLiquid.

• Up to 3,000 puffs per pod*
• Premium nicotine salt eLiquid
• eLiquid made in USA
• For use exclusively in the PHIX 6 Pod Device

Available in 28.5mg/mL nicotine strength.
Need a device? Shop the PHIX 6 Device here.

Free shipping on NZ orders over $30 and Australia orders over $140.

*Puff count based on a 1 second draw. May vary between users.
PHIX 6 Pomegranate Ice Pod
Discover our Best Selling PHIX 6 Starter Kit.
PHIX 6 Starter Kit includes:
PHIX 6 rechargeable device
PHIX USB-C lightning charger
1 x PHIX 6 disposable pod
PHIX 6 Features:
USA made eLiquid
15 disposable pod flavours
Leak-resistant design
Fully charged in 15-20 minutes
Device available in: Black Gold, Blue Gold & White Rose Gold
Shop Now