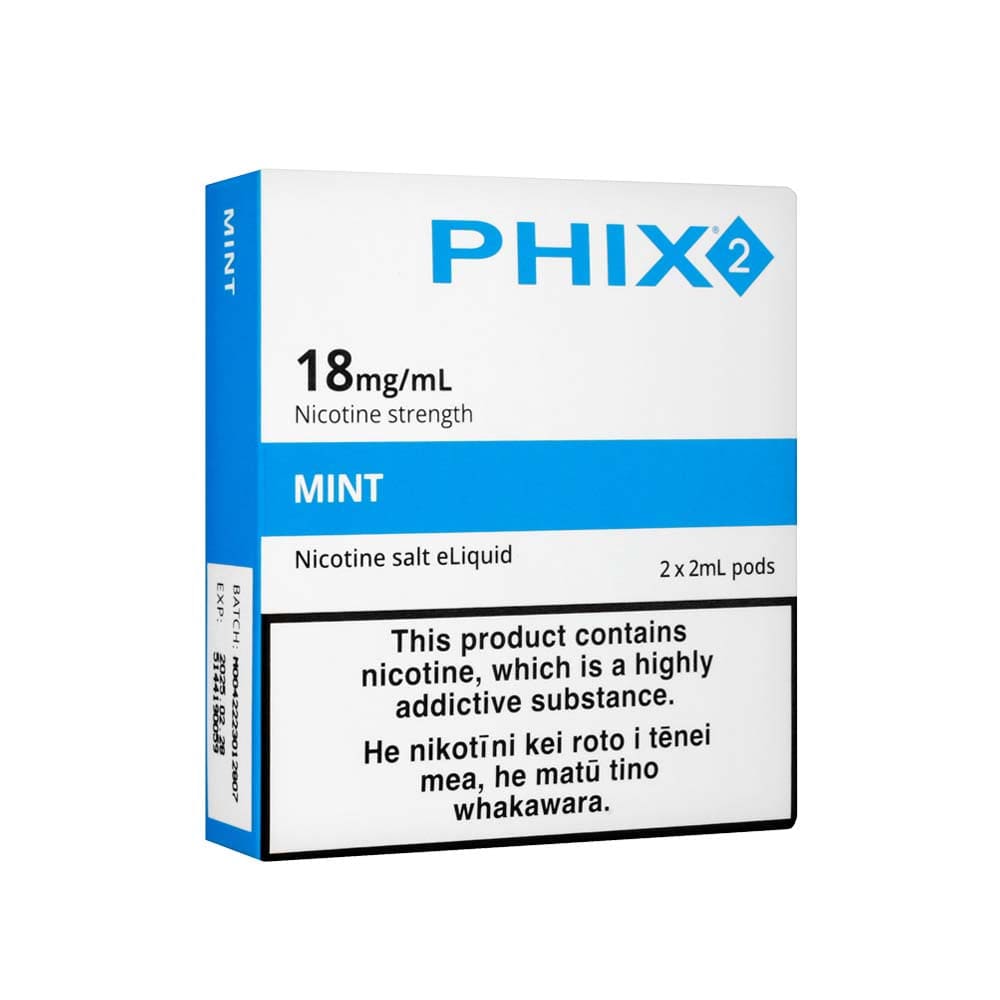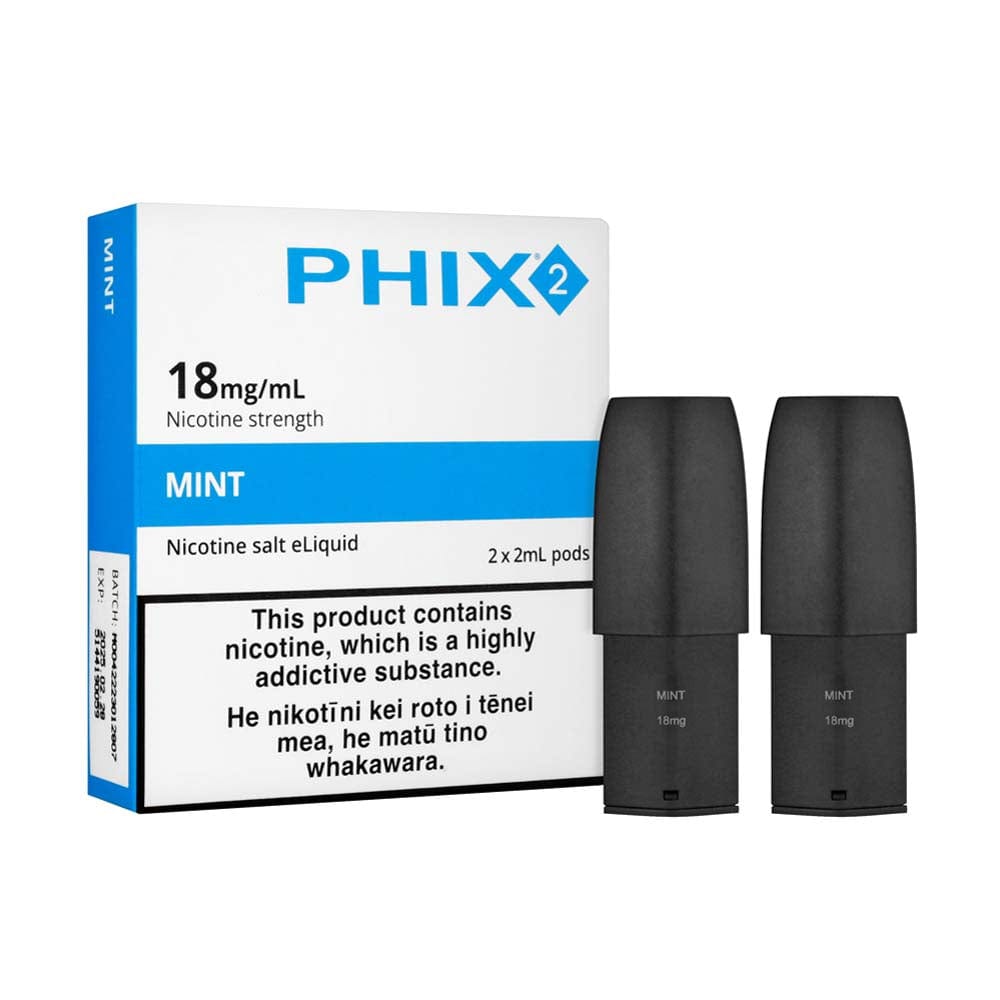 PHIX Pods - Mint (2 pack)
Best Selling Mint PHIX Disposable Pods offer a blast of cooling eucalyptus and menthol. eLiquid made in USA. 

• Each pack contains 2 pods
• Premium nicotine salt eLiquid
• eLiquid made in USA
• Available in 18mg/mL, 28.5mg/mL & 50mg/mL nicotine strength

Available pod sizes: 1.5mL (original clear pods) or 2mL (New black pods) pre-filled nicotine salt eLiquid pods.

Need a PHIX device? Shop PHIX Devices.

Check out our Helpful Hints guide for tips on how to get the most out of your PHIX Pod Kit here. 

Free shipping on NZ orders over $30 and Australia orders over $140.
PHIX Pods - Mint (2 pack)
Discover our Best Selling PHIX 6 Starter Kit.
PHIX 6 Starter Kit includes:
PHIX 6 rechargeable device
PHIX USB-C lightning charger
1 x PHIX 6 disposable pod
PHIX 6 Features:
USA made eLiquid
15 disposable pod flavours
Leak-resistant design
Fully charged in 15-20 minutes
Device available in: Black Gold, Blue Gold & White Rose Gold
Shop Now